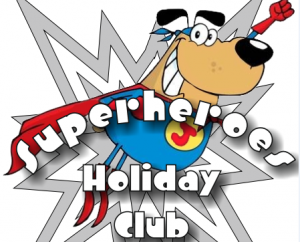 Hey kids! Why not come along to the Superheros Holiday Club this week at St Luke's?
We've got loads of fun things planned, including: music, craft, dancing, bible stories and mega challenges!
Running from 9.30am to 12.30pm on Wednesday 26th July, Thursday 27th July and Friday 28th July 2017.
For youngsters 5yrs – 11yrs.
Each session is £1.50 for the first child – and 50p for any others. This is just to cover costs of refreshments and materials.
Please call the Church Office (01538 373306) to book.