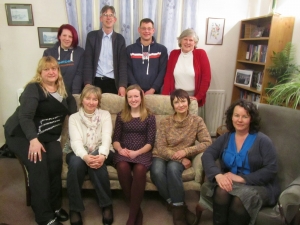 On 9th April our Children & Families worker, Marcus Brookfield, joins a team from Lichfield diocese (pictured) in flying to our partner diocese of Matlosane, South Africa. Their Mission: to train Sunday school teachers from across the Matlosane diocese and (hopefully) visit a number of schools too!
Please join us in praying for Marcus and the team while they run various workshops, lead study groups and help with resourcing the Sunday schools.
Marcus also thanks everyone who has kindly sponsored his trip.
For more information on this initiative or to follow the teams' progress, follow this link to the Matlosane Matters blog.