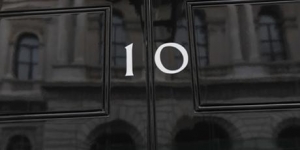 In preparation for the General Election on the 7th May 2015, Churches Together in Leek & District have organised a Questions & Answers session (also known as Hustings) with our Staffordshire Moorlands Parliamentary Candidates.
The following Candidates will be attending:
Karen Bradley (The Conservative Party)
George Langley-Poole (The UK Independance Party)
Trudie McGuinness (The Labour Party)
John Redfern (The Liberal Democrat Party)
Brian Smith (The Green Party)
The Hustings will take place on Thursday 30th April at Trinity Church, commencing 7.30pm and will be chaired by Revd Nigel Irons.
To table a question for the Candidates, send your question via email to any of our Church Offices, including your name, parish and whether you want to ask the question personally or prefer it to be put on your behalf.
Alternatively, question forms are available at the back of all churches for you to complete and return to the designated person in your Church.
Please Note
Questions should be aimed at all Candidates who will each be given a fixed amount of time to answer.
All Welcome
Do come along, even if you don't have a specific question to ask. This is an excellent opportunity to meet with and hear what our local Candidates have to say. Everyone is welcome!